Mobile Kartbahn - für Ihr Event
CREDENTIALS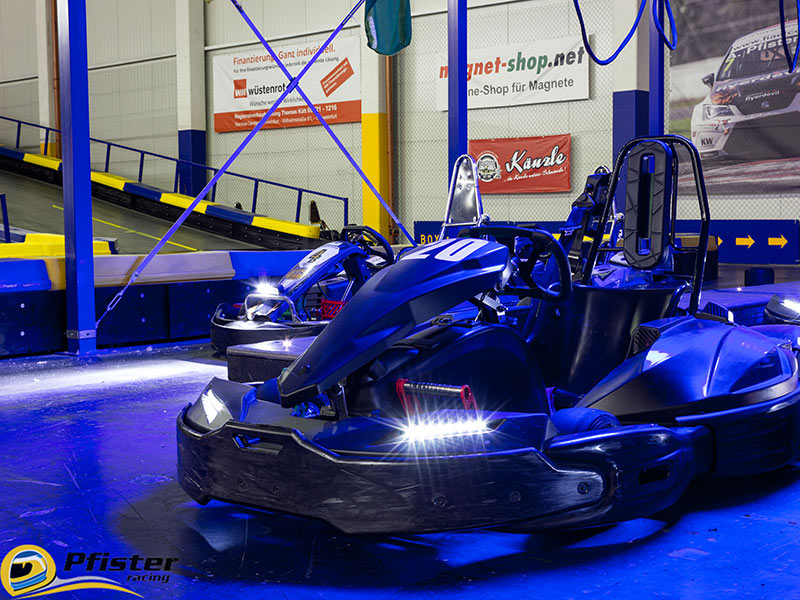 An excerpt from our references where the mobile go-kart track has already been carried out with great success:
Deutsche Bundeswehr
Autohausgruppe Spindler
Stadtfest Würzburg
E-Mobilitätsmesse Bad Neustadt
Lack- und Karosseriebetrieb Höhn e.K.
Azubikick-Messe
Autohaus Toyota Stumpf GmbH
Wegmann Automotive
DMG Nori
Mainfranken Messe
FIA Formel E in Berlin
Dröder Spedition & Logistik GmbH
NOE Schalungstechnik GmbH
Rohde Bauunternehmung
Hornet-Security
it-Sa Messe Nürnberg
Would you also like to be part of it? Then contact us by email
This email address is being protected from spambots. You need JavaScript enabled to view it.
Fast Facts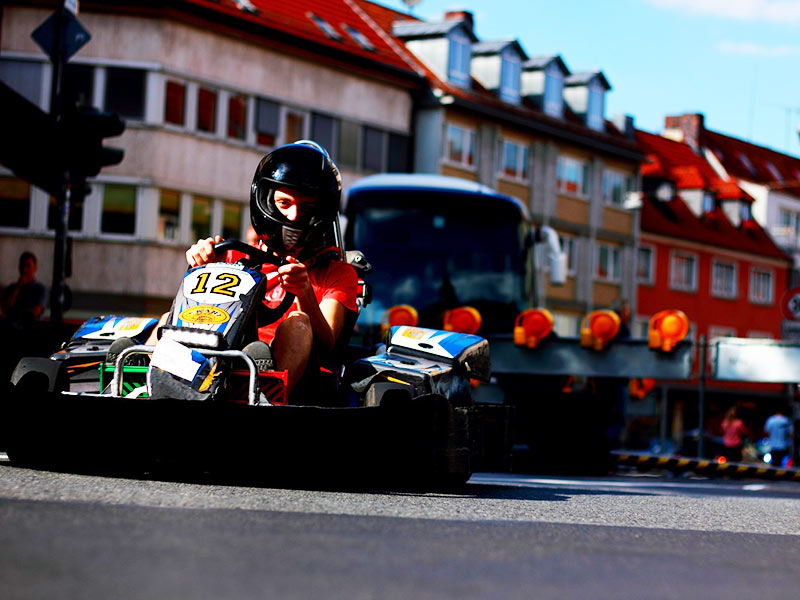 No Co2 emissions and exhaust gases
All you need is an asphalt or concrete surface

The mobile go-kart track can be operated indoors and outdoors


Outdoors also possible in the rain with rain tires


track limitation system


Timekeeping optionally possible


High safety factor with remote control


Trained employees for instruction and lane monitoring


High fun and attention factor for your event!


Award ceremony with medals/trophies optionally possible
Mobile go-kart track with state-of-the-art ELECTRIC-KARTS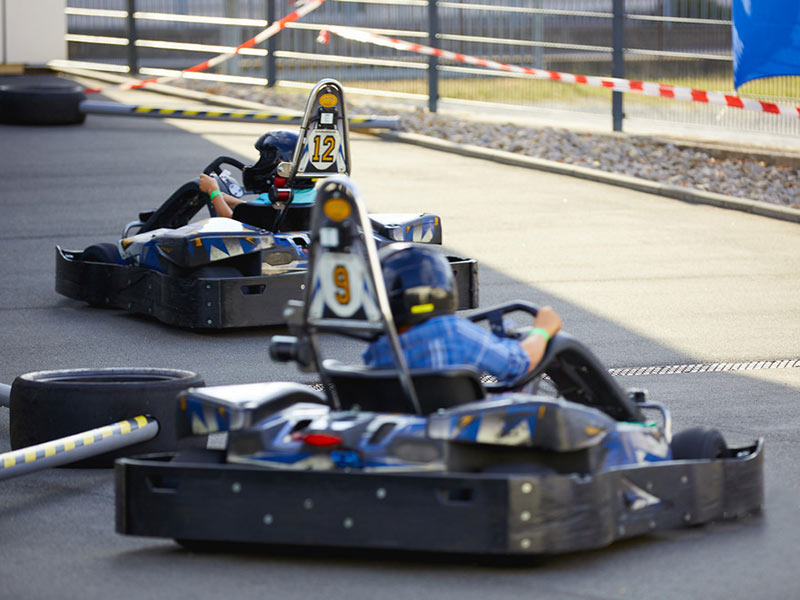 We offer you an absolutely extraordinary highlight!

With our "mobile go-kart track" we come directly to your event site or company premises. We set up a kart course using a track limitation system, and you and your guests can experience PURE DRIVING FUN with our state-of-the-art ELECTRIC KARTS in no time at all!

Also ideal for trade fair presences as a highlight for your event.

Of course, safety is not neglected either - our trained staff monitors the mobile kart track and instructs the drivers in detail in how the karts work. The drivers receive rental helmets, balaclavas and, if desired, racing overalls.

Our employees can use the remote control to slow down or speed up the karts, or switch them off - also ideal for letting children from a height of 1.35 meters drive at a slightly lower speed.

We offer you a great opportunity to experience PURE DRIVING FUN and to bring the topic of exciting ELECTRIC MOBILITY closer to your visitors / employees.
HIER download our comprehensive information presentation.
Request availability NOW by email
This email address is being protected from spambots. You need JavaScript enabled to view it.